How to Transfer a Domain Name to Another Registrar
Some people do not even know it is possible to change their current registrar. But if you are a domain owner, you must know you are the only person who decides what company will be responsible for your domain management. In this article we are going to reveal some important aspects you should know about transfers.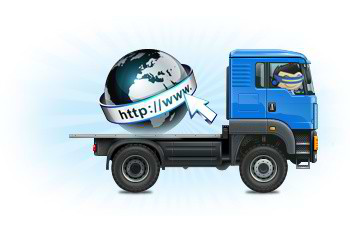 Domain name transfer is a special procedure when owner of a domain stays the same, but its registrar is being replaced by some other competing company. You can always initiate this process and no one can prevent you from doing this. Registration is not a lifetime contract, so you can always find yourself a better company if something concerns you.
Common Domain Transfer Reasons
What usually drives people to change registrars? This question interested us a lot and we decided to quiz some of our new clients. Our investigation of incoming transfer showed there are three common reasons that force customers to transfer domain name.
The first one is when people are not completely satisfied with the customer service provided by their old registrar. The second reason is when people decide to change their hosting provider and want to have both domain and hosting at one place. The third reason is very predictable; it is the pricing. Some companies charge way too much for the same product, and there is no person in this world who likes to overpay.
What is Required to Transfer a Domain Name
Transferring your domain is easy, but you should know the following requirements that will make transfer process possible:

60 days must pass after domain registration or previous transfer. Therefore, you should wait some time, if your domain does not meet this parameter. Also, it is better to have the domain active and not expired. It is important because some registrars may provide additional steps to transfer out expired domains and the whole process will be more troublesome.

Your domain must be unlocked for transfer. Registrar lock is a feature that prevents your domain from being stolen. If you are not sure how to disable transfer lock by yourself, then it is better to contact your current registrar's customer support for assistance.

WHOIS information must not be hidden. The thing is that new registrar will send you a confirmation letter to your administrative email. You will never receive it, if WHOIS information is not available or outdated. Having correct WHOIS data at domain transfer stage is vital. Feel free to use our WHOIS Tool, if you are not completely sure, whether you have your contact information concealed or not.

You must obtain EPP code from your current (losing) registrar and provide it to the gaining one. It may be also called "Authorization code" or "Secret code". EPP code is a unique combination of letters, numbers, and special symbols that was initially created to prevent domain hijacking. Usually it consists of 8 to 32 characters. Please note that sometimes registrars have issues accepting old EPP codes. It is not a big deal; you just need to contact your current registrar support team and they will generate you another one.
Free Domain Transfer
The great news is that you do not have to pay anything for transfer and get it absolutely for free! The only fee you pay is equivalent to the current price of 1 year registration or even less. When the transfer is completed, your domain gets renewed for this period. That means you do not need to wait till your domain expires and you can transfer it any moment.
During transfer submission you can also choose any period your domain will be renewed for. Feel free to do it if you want to renew your domain for more than one year. Please note that maximum registration period is 10 years. Therefore, for example, if your domain expires in two years, the maximum period you can choose on transfer process is 8 years.
Transferring Domain to Us and Possible Downtime
It will take you around 5-7 days to transfer a domain name to us, but sometimes losing registrars agree to speed up the process if you contact them.
As for possible downtime, it depends on the nameservers you specify during your order. If you choose our default nameservers or any others different from the ones you have at the moment, then you will experience a downtime after the process is completed. If your domain is pointed to some third party nameservers, then your web resource will experience no downtime at all.
Please note that we also offer bulk transfer, this option is very convenient and saves time, when you have many domains. DomainName.com will be happy to accept you as a new member of our large family. Feel free to contact us if you require any additional information.